Groenkapje introduceert twee inspirerende vrouwen op het gebied van duurzame en eerlijke mode in Zwolle. Op dinsdag 23 en woensdag 24 april is Chanel Trapman in Zwolle! Op donderdag 25 april komt Roosmarie Ruigrok, coördinator Fashion Revolution Netherlands team naar Zwolle.
CHANEL docu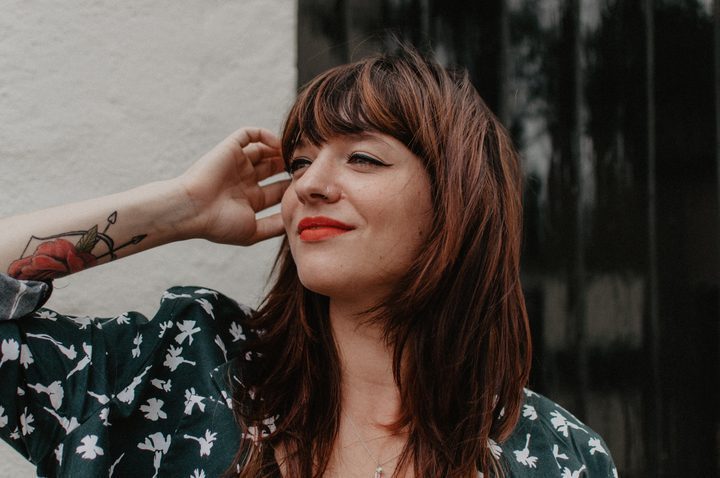 Afgelopen jaar heeft Chanel Trapman op eigen initiatief een documentaire "The positive Chain of Change" gemaakt. Hiervoor heeft zij diverse mensen geïnterviewd vanuit politiek, modemakers, kunstenaars, influencers, Bnn-ers, actievoerders en meer .. In haar documentaire wil zij vooral het positieve tonen van de acties om de modeproductie te veranderen. Zelf is zij op jonge leeftijd moeder geworden en wil een betere wereld creëren voor haar zoon. Een inspirerende vrouw voor haar leeftijdsgenoten.
Naast het maken van videoproducties, organiseert Chanel Trapman ook duurzame mode & kunstmanifestaties. Sinds kort heeft zij ook een modewinkel Fashion Impact in Amsterdam.
Docu & Talk
23 april om 20.30 uur – Club Cele meet-up = documentaire & dialoog.
24 april intern programma studenten Fase 4 & ICBD van Cibap.
Roosmarie talk
In 2014 heeft Roosmarie Ruigrok het initiatief genomen om activiteiten te organiseren voor Fashion Revolution in Nederland. Samen met een team aandacht generen voor eerlijke mode. De samenstelling van het vrijwilligers team wisselt van mensen, die ervaring hebben op het gebied van eerlijke mode, fotografie, wereldse kennis en PR. De afgelopen jaren heeft het team vele verschillende acties georganiseerd. Zoals de fotoshoot op de Dam of Museumplein. Of Talks in de Beurs van Berlage. Groenkapje voelt zich gevleid dat Roosmarie nu ook naar Zwolle komt om twee lezingen te geven.
Meet & Greet op donderdag 25 april
Lunch – is Roosmarie Ruigrok gastspreker bij programma Green Hub, studenten Windesheim Honours College. Voertaal is Engels.
Middag – Keynote spreker programma "Future Design" van Cibap Ontwerpfabriek.
Achtergrond over Roosmarie Ruigrok
Ruim 35 jaar is Roosmarie actief in de mode/textiel, waarvan 17 jaar aan de duurzame kant. Zij heeft gewerkt als inkoper. Tien jaar een eigen bedrijf gehad. Daarna werkzaam bij Amnsety Internationa, Fair Wear Foundatioan en als coton manager gewerkt bij Fairtrade. Sinds 2007 een designers hub om samen aan de slag te gaan met duurzame mode en textiel. Uit deze samenwerkening zijn MUDJEANS, Miss Green, Studio Jux ontstaan. zie ook haar site www.cleanandunique.com Daarnaast doe ik mooie projecten in binnen- en buitenland voor grotere bedrijven.